Our Mission:
BFF is a platform for culture within our community that creates opportunity, exposure and experiences.
---
News and Events
Want to have your work seen by thousands of people? BFF is partnering with the Benson Business Improvement District to transform local works of art into streetlight banners that will be hung throughout downtown Benson in 2017.
Selected artists will receive a stipend as well as promotion of their work. Digital submissions are due Friday, March 3, 2017. Want to help sponsor the project? Contact Maggie Weber, BFF community outreach director, at mjweber@unomaha.edu.
BFF: Promoting Community through Art
2016 was a great year for BFF. Take a look at some of the things we accomplished:
- Planned and implemented the BFF Tiny Mural Project
- Planned and implemented the BFF Summer Street Series
- Hosted the Third Annual New American Arts Festival
- Launched our line of BFF swag (get yourself some)
- Hired a part-time executive director
- Launched the BFF Intern Program
- Hosted a winter food drive
- Launched the Barley Street BFF Showcase Series
- Hosted a Holiday Artist Market
- and much, much more.
Get involved with BFF and make 2017 even better.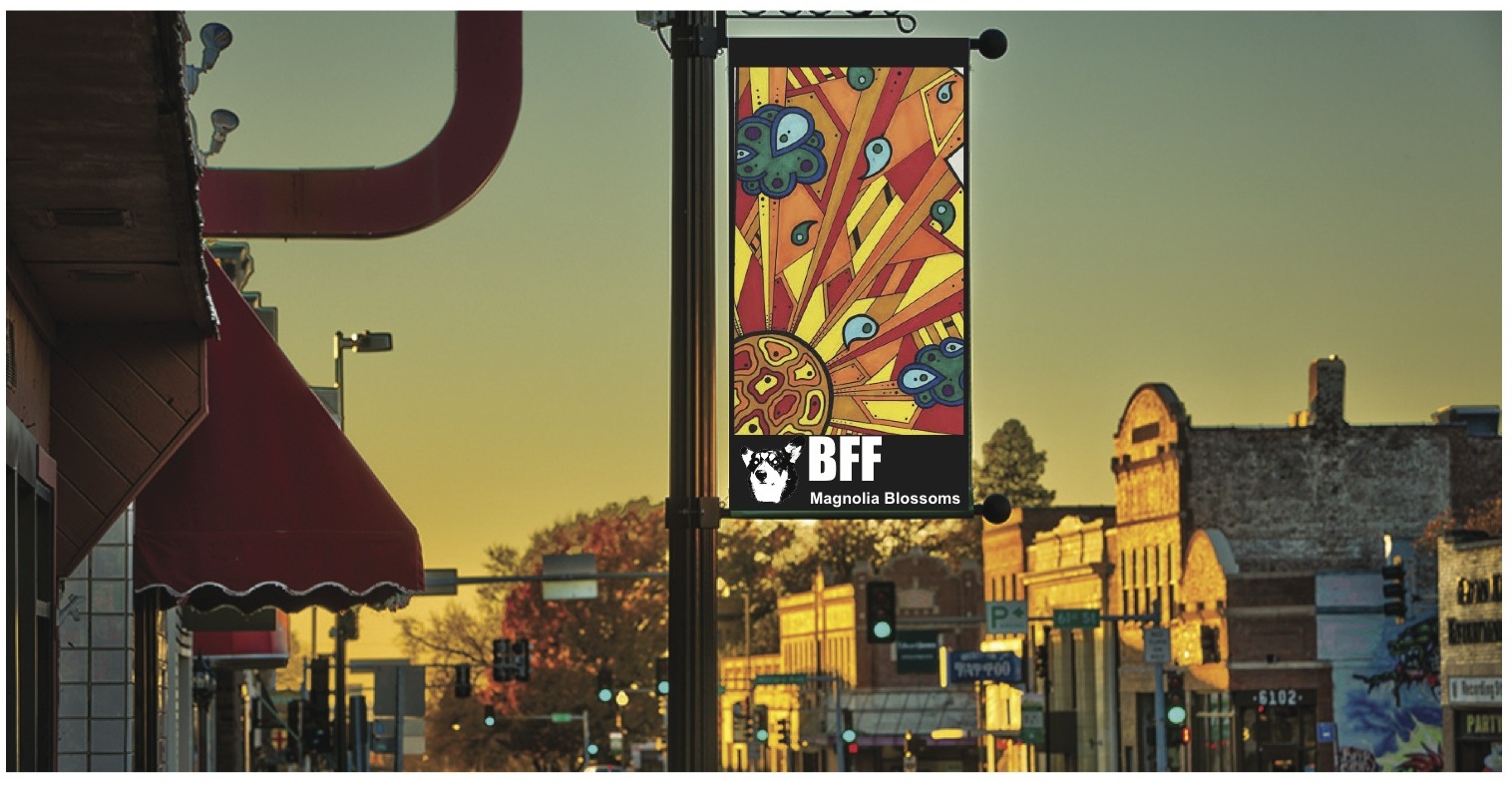 Programs

BFF is expanding from an event-based nonprofit to one that includes exciting programming!
Take a look.

BFF is rooted in its events! Find out what we're planning for future fun!
Find out more.

BFF is completely volunteer based! See how you, too, can lend a hand!
Read more.