Our Mission:
BFF is a platform for culture within our community that creates opportunity, exposure and experiences.
---
News and Events
It's another big one, featuring the first annual Omaha Food Truck Rodeo, a trick or treat mural walk in conjunction with our Tiny Mural Project (including free candy and a live painting by Joe Nicholson behind Zombie Glass), The New Philharmonic's B is for Bikes! performance at 6:00pm, a Herbe Sainte pop-up hosted by Jake's Cigars & Spirits in the Larkin's Parkin vestibule, popcorn sales by Boy Scout Troop 42 on the corner of Military and Maple, and a ton of art action at all the usual joints up and down our strip.
See you on the street.
Step Right Up, Get Your BFF Swag
Want to show your support for BFF? Buy some merch!
The 2016 BFF Swag Line - designed by artists Mike Bauer, Dustin Bythrow, Cody Luce and Julia Mason - features Ts ($25), hats ($20), koozies ($3) and buttons (5 for $2).
All are available for sale at Paperdoll Vintage Boutique, 6107 Maple Street in beautiful downtown Benson. Run on over and get yourself some.
Although it's now part of Benson's social fabric, there wasn't always a BFF.
Watch this video to learn more about who we are, what we do and why we do it.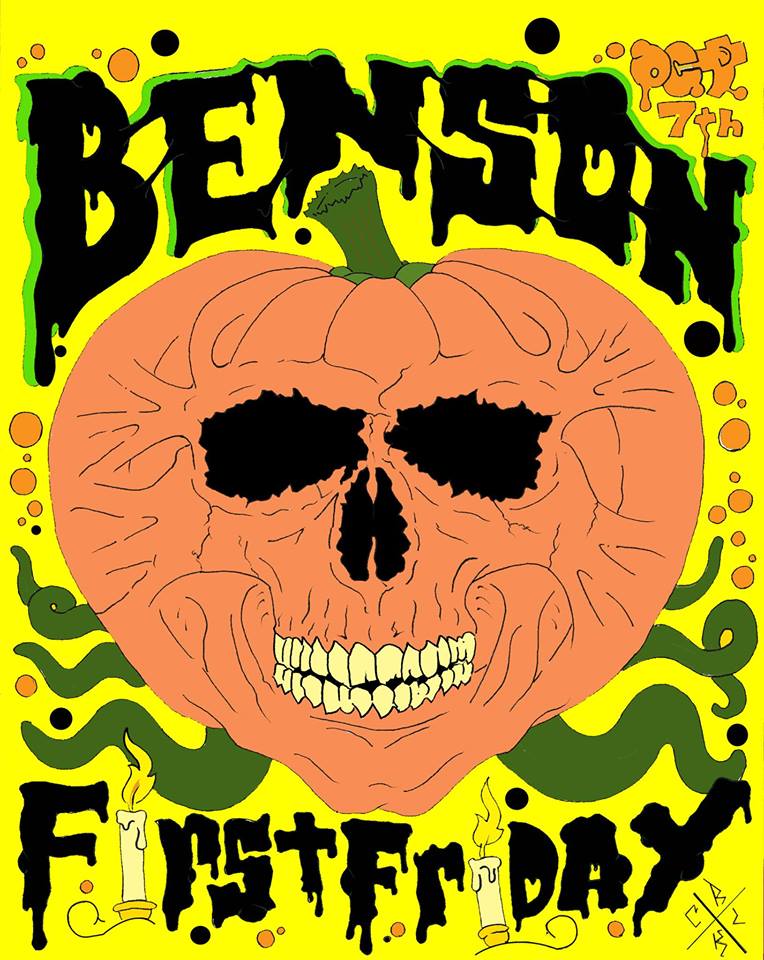 Programs

BFF is expanding from an event-based nonprofit to one that includes exciting programming!
Take a look.

BFF is rooted in its events! Find out what we're planning for future fun!
Find out more.

BFF is completely volunteer based! See how you, too, can lend a hand!
Read more.